Help the Heard Natural Science Museum & Wildlife Sanctuary this North Texas Giving Day
McKinney, Texas – On this North Texas Giving Day, September 22, please consider helping the Heard Natural Science Museum & Wildlife Sanctuary in McKinney, Texas replace our Animal Care Cottage!
The chalet is integral to being able to effectively and efficiently care for our animal ambassadors on the Animal Encounter Trail. Having an area near the trail for food prep, storage, and cleanup cuts animal care time in half (compared to what it would be if we didn't have an area like this nearby) . A better equipped cabin than what currently exists would also allow our staff and volunteers to save time on these particular daily animal care tasks.
Why is this important?
By increasing the efficiency of animal care tasks such as food preparation, storage and cleaning as much as possible, our staff and volunteers will have more time available for other enrichment activities, training, education, etc. Adding extra storage near the trail would also help tremendously with things like training by making this gear more practical. Additionally, we would be able to store equipment such as kennels, where everything is more easily accessible in an emergency.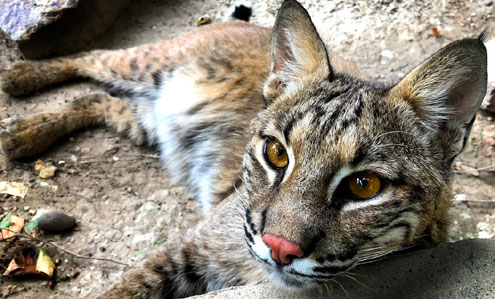 Additionally, during increasingly extreme Texas weather, having a place where staff and volunteers can take breaks with air conditioning and heat has become important for the safety of those caring for ambassadors. animals. Heard staff and volunteers spend at least six hours a day, 365 days a year, in the current Animal Care Cottage, in all weathers.
Additional project information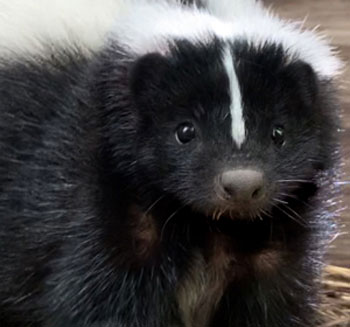 Built in 2008, the current chalet has aged and the needs of the animals in our care have grown. As a result, the Heard needs a new facility which will provide insulation, heating and air conditioning, wifi, new appliances etc. This project is estimated at approximately $30,000. Please consider contributing today. A donation of just $25 would help us achieve our goal of replacing the Animal Care Cottage. Donations made before September 22 will be scheduled and processed on that date.
Thank you for your consideration for this project and for your support!
About Heard Natural Science Museum & Wildlife Sanctuary
Founded in 1967, the Heard Natural Science Museum & Wildlife Sanctuary in McKinney Texas consists of a natural science museum, indoor and outdoor exhibits, over 6 miles of nature trails, an outdoor amphitheater and a 289 acre wildlife sanctuary. The Heard welcomes over 100,000 visitors each year, attracting families, educators, researchers, conservationists, and more. Visitors walk the trails year-round (self-guided or interpreted by Heard volunteers and staff, by reservation) and have the opportunity to encounter many species of flora and fauna. Programs offered by Heard include exhibits, school trips, outreach programs, home-based natural science programs, preschool natural science programs, summer nature camps, birthday parties, scouting, environmental research programs, team building initiatives, night hikes and community events. .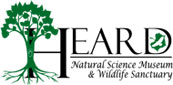 Protected for its biological significance and for scientific and educational purposes, this nature reserve is part of less than 1% of the Blackland Prairie (North America's most endangered ecosystem) that remains. The Heard Wildlife Sanctuary is a nature reserve rather than a park due to the special character of this region and the rarity of some of its plants and animals. The preservation of these natural resources depends on our collective stewardship. Since the Heard does not receive regular tax funding, improvements to our facilities and the conservation of these resources are made possible by the support of people like you through donations, admissions and volunteerism.
Le Heard was founded in 1967 by Bessie Heard at the age of 80. At a time when the Metroplex's rate of expansion was slower than it is today, she foresaw the need to preserve a place where future generations could experience nature. The Heard's mission to bring nature and people together is largely fulfilled through on-site educational programs, which emphasize nature appreciation and conservation and utilize the natural resources available in our nature reserve of 289 acres.
The Heard Natural Science Museum and Wildlife Sanctuary located in McKinney, Texas also manages approximately 60 combined acres of Blackland Prairie restoration sites. The Blackland Prairie ecoregion once covered more than 19,000 square miles in Texas, which began at the Red River, north of Dallas, and stretched south to present-day San Antonio. Today, less than 1% of this ecologically critical ecosystem remains.