Macquarie University History Museum unveils 100 treasures
[ad_1]
What: 100 treasures / 100 emotions – a book containing 100 works from the Macquarie University History Museum.
From the university's collection of 15,000 objects, 100 pieces were chosen by museum staff and academics spanning five continents and 5,000 years of human history.
Each object is accompanied by a short essay that describes its history and use.
The university's collection focuses on social history. One item is a quilt made in the 1980s from T-shirts.
"The quilt is ingeniously constructed," writes museum director Professor Martin Bommas. "Avoiding the regularity of many quilts, which consist of identical sized blocks arranged in equal rows, Grahame used different configurations of nine patch blocks to allow for the inclusion of a range of different sized blocks.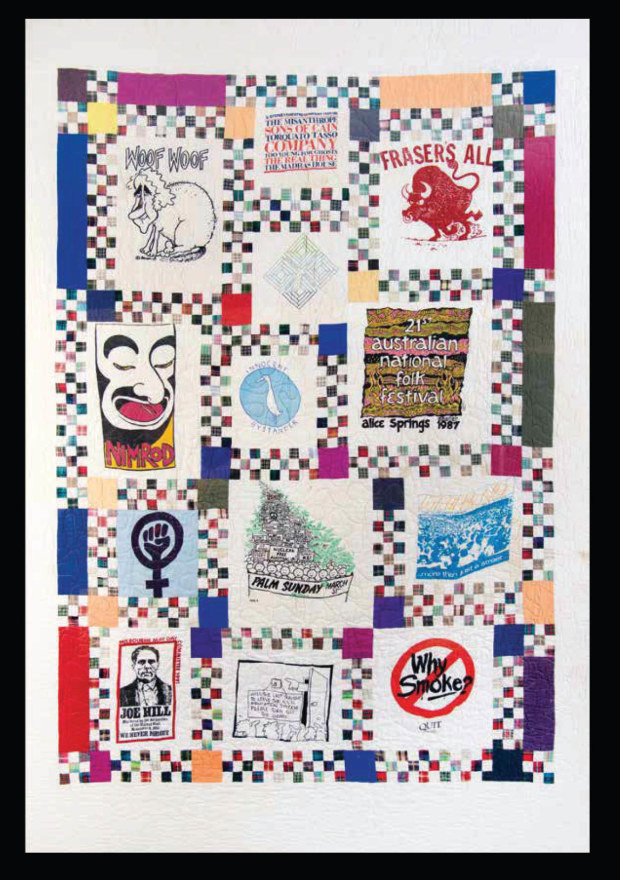 "It's delightfully irregular, employing a range of colors and fabrics in the surrounding blocks.
"The quilt is an outstanding example of the t-shirt quilt, a style of quilting that probably emerged around the 1980s as t-shirts were gaining popularity as casual, comfortable and unisex clothing. As this quilt demonstrates, the T-shirt was not only a garment, but also a political and cultural statement.
Or: 100 treasures / 100 emotions edited by Martin Bommas (D Giles).
[ad_2]

Tagged:
history museum
museum staff