Science Gallery Melbourne is the new art and science museum opening in the city center
Melburnians are about to find a whole new place to recharge their batteries this winter, when the Science Gallery Melbourne opens its doors as part of the University of Melbourne's new Innovation District. Celebrating the intersection of art and science, the 3,800 square meter site is set to welcome its first visitors in June, showcasing a state-of-the-art gallery with a theatre, learning center, workshops, social spaces and a range exhibition spaces.
This will be the first permanent home for Science Gallery Melbourne, which has hosted various exhibitions and programs in public spaces and pop-ups across the city over the past four years. This major new addition is expected to feature a calendar of immersive and interactive exhibitions and events, and will also feature a significant educational hub in its STEM Center of Excellence. It is one of a series of Science Gallery museums located in universities around the world, dedicated to exploring a fusion of scientific theory, new technologies and creativity.
The purpose-built museum was designed by award-winning architect William Smart of Smart Design Studio, and its layout is inspired by the hidden forces of nature. Inside it has a dramatic ceiling that seems to warp as you move beneath it, while at the main entrance the gallery facade has been constructed from Venetian glass bricks, each housing the one of 226 touchscreens, creating an editable digital canvas for future work and collaborations.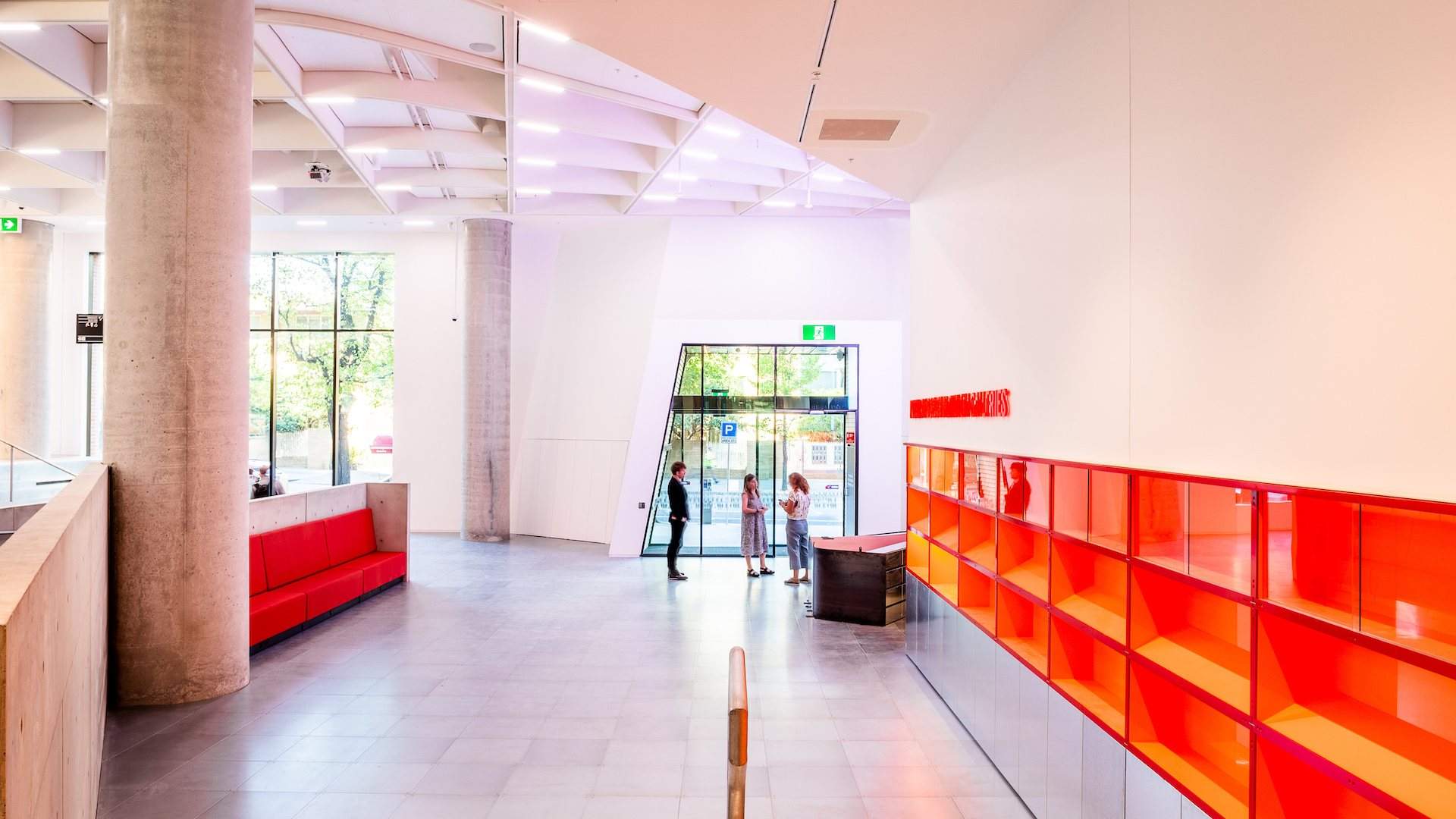 Help launch the museum in June, will open the exhibition Mental: the head inside, which aims to explore societal biases about mental health and delve into the spectrum of our lived realities. It will feature 25 new projects and installations by local and international artists, as well as a schedule of performances, panel discussions, workshops and public art.
Science Gallery Melbourne is set to open on the corner of Grattan and Swanston Streets in Parkville on June 15. For more details, visit the museum's website.
Images: Peter Casamento
Posted on April 19, 2021 by
Libby Curran
Tagged:
museum website