Science Museum's interactive and sensory exhibit features water, wind and building blocks | Local News
The 1,800 square foot "SensERIE" exhibition on the first floor replaces the 11-year-old Explorations early childhood gallery.
The hands-on, sensory exhibit, designed in-house under the direction of David Cinquino, the museum's director of exhibits, consists of three sections representing Tifft Nature Park, the City of Buffalo, and Lake Erie.
"I think our in-house team of designers and builders have done a wonderful job of really redesigning this space and bringing a fresh atmosphere and package of offerings to our younger visitors," said Marisa Wigglesworth, Chief Executive Officer of the museum.
Brian Kraft, an eight-year museum member with his 7-year-old son Tyler, welcomed the changes.
"I loved that they recreated the space to bring in new things for the kids to just build, design and use their imaginations," Kraft said.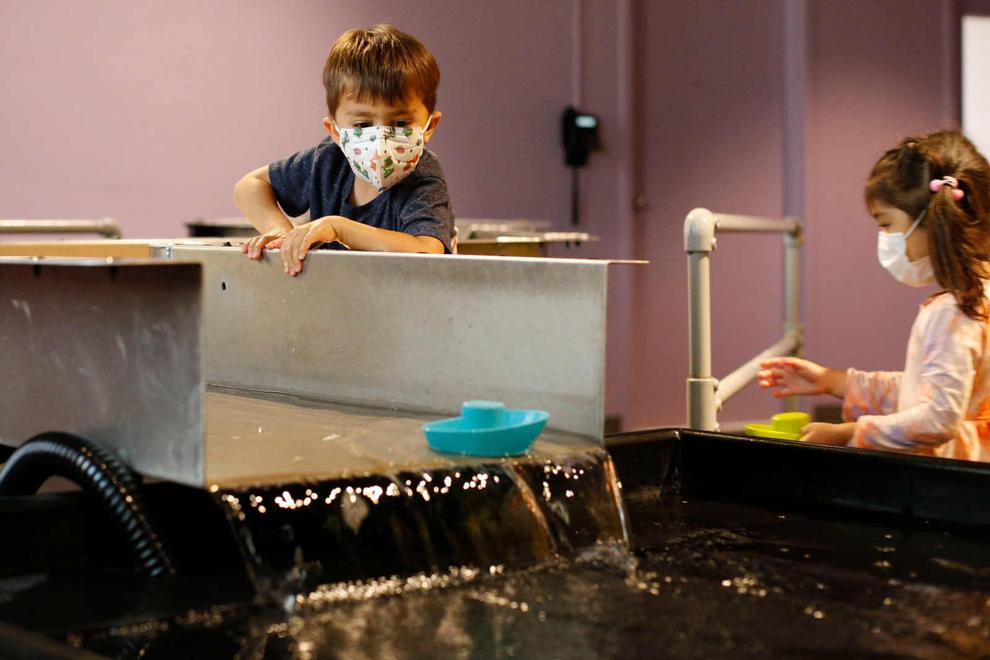 Mark and Jennifer Bush drove from Jamestown with children, Toby and Amelia, to be there.
"Our two kids have autism, and we love it here," said Jennifer Bush. "We know the sensory needs of a lot of children very well, and that covers a lot.
"I am very grateful," she said. "We appreciate spaces like this. Where we live, we don't have any."
As Bush spoke, Amelia was busy with a net playing with the water and following it as it flowed downstream.